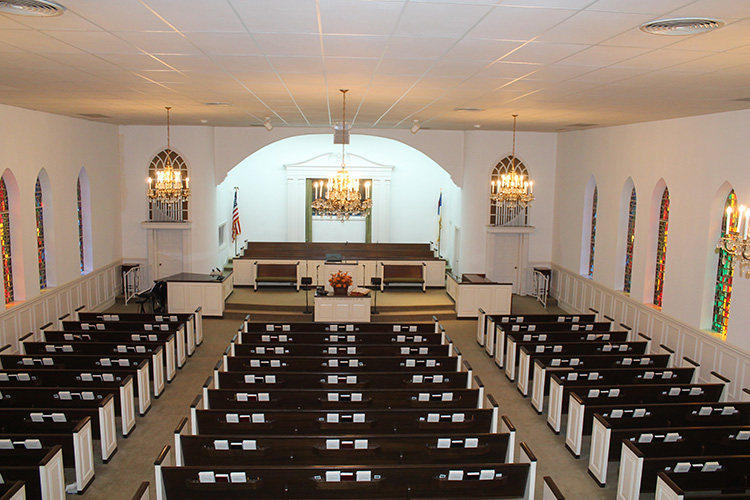 Welcome to the online home of Parkview Baptist Church. Our mission and our hope is to express the reality of Jesus Christ, bridging the gap between everyday living and eternal life. We invite you to get to know us through this site, but more importantly the hope is that you will get to know Jesus Christ, the hope of salvation and the strength of life.
We would love to share with you how He has changed our lives and how He can do the same for you. Church is more than just a collection of people in a casual meeting place. Because of Jesus Christ, ours is an eternal relationship lived out among the hurting, the broken-hearted, and the helpless, fearful and lonely.
We are not anything special, but our confidence is in the One who truly is actively changing us, day by day, into the image of His Son. It is a process, and quite often a slow one, but we are committed to reaching forward for the prize of joyful obedience and growing love, not only for one another, but for our Savior, Jesus Christ.
We are so glad you found us online, and we would love to have you come and join us in person, in Laurel, MS, as soon as you can. Parkview Baptist Church exists to bridge the gap between the life of worship and life in the everyday world by proclaiming the reality of God's grace and mercy as seen in Jesus Christ, the eternal hope of all people. We are a church of followers of Jesus Christ. We acknowledge that the church is not our idea, but His. That He has pledged to build and advance His church against all opponents, earthly or Heavenly.
Under His authority and by His command, we voluntarily align ourselves in accountable relationships with each other throughout the church. We submit to the authority of Jesus Christ in these relationships with each other, the congregation, and the leadership. As a church, we have been tasked by Jesus Christ with the Great Commission to proclaim the gospel everywhere we go and with whomever we meet. We are committed to speaking, teaching and reasoning with all people regarding the exclusivity and supremacy of Jesus Christ who is come from God to declare Him to the world and in Whom alone salvation can be found. Our responsibility is to take the gospel of Jesus Christ to every person we possibly can, regardless of earthly dividers, before it is eternally too late.